Custom Reporting
WinMed HIS utilizes Microsoft Open Database Connectivity (ODBC). This tool supplied by Microsoft aids software developers to build data dictionaries which can be used with the developers database coupled with Microsoft Office products. There are products available that can be used with ODBC interface.
ODBC with Microsoft Excel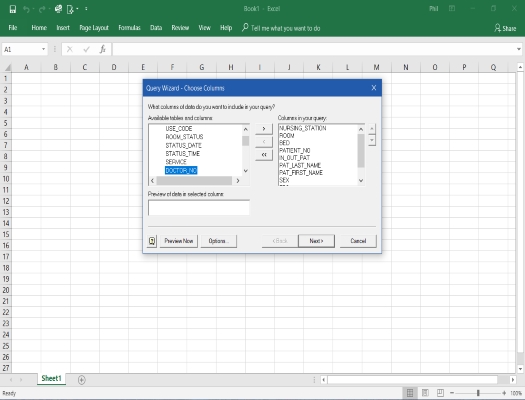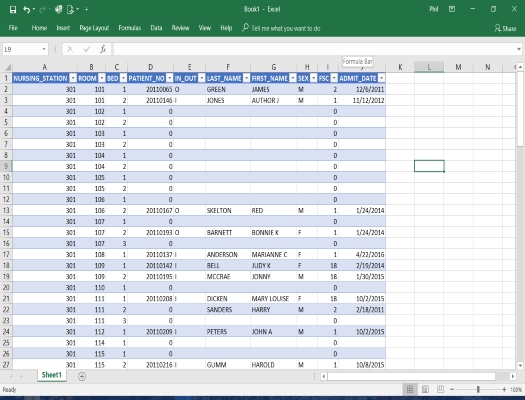 Excel Census Report
The creation of a daily census reports using the ODBC and Microsoft Excel. The first screen reflects the use of ODBC to connect with the database for selection of fields for the census report. Each field that is selected is displayed in the right list box. These are the fields that will be extracted into Excel. The sequence that they are selected is the sequence in which they will be formatted to Excel. The Excel spread sheet on the right is the final report that was created using the ODBC with Microsoft query. There are a lot of technical terms used with this feature but the user interface using these technical features is very easy for the end user to use and understand.